Tek Taraflı Yapışkan Kahverengi Renk Yok Kabarcık OPP Ambalaj Bandı
Verimlilik:

3000000rolls/Year

Menşe yeri:

Çin

Yetenek kaynağı:

3000000rolls/Year
Ürün Açıklaması
Model NO .: DQ-45 Malzeme: BOPP Yapışkan: Su Bazlı Tutkal Sıcaklığı-Direnç: Normal Sıcaklık Kalınlık: 43mik, 45mik, 48mic Uzunluk: Özel Nakliye Paketi: Standart İhracat Karton Ambalaj Menşei: Çin Türü: Selotape Kullanımı: Karton Sızdırmazlık, Hediyelik Wraping, Hafif Ambalaj, vb. Su geçirmez: Su geçirmez Renk: Şeffaf, Beyaz, Kahverengi, Özel Renk Genişliği: Özelleştirilmiş Ticari Marka: OEM Özelliği: 48mm x 50m / 100m özelleştirilmiş HS Kodu: 3919909000 Bopp ambalaj bandı, su bazlı akrilik yapıştırıcı ile BOPP film üzerine üretilir ve kartona adapte olur Sızdırmazlık ve diğer ambalaj amaçları.
Farklı ambalaj gereksinimlerini karşılamak için BOPP bant için genişlik, kalınlık ve uzunluk çeşitleri yaparız.
Width       
12-75mm
Length      
To be customized as per customer's requirements
Thickness
38mic-70micron
Color
clear, brown, tan, golden, red, white, black, yellow, yellowish, blue, green, CUSTOM color &design, etc.
Packing
Export carton: 24/36/48/72roll per carton or as per customer's need
Delivery
Time
Within 15days/20GP after the receipt of deposit.
Within 20days/40GP& 40HQ after the receipt of deposit.
Within 20days for the printed tape after the receipt of deposit.
Teknik veri
| | | |
| --- | --- | --- |
| Material: BOPP film & acrylic adhesive | Use: Carton Sealing | Adhesive: Acrylic |
| Adhesive Type: Pressure Sensitive | Adhesive Side: Single Sided | Feature: Waterproof |
| Thickness: 38mic-70mic | Tensile Strength(N/cm)≥30 | Elongation(%)≤180 |
| Adhesion To Peel(N/25mm)≥5 | Holding Power(Hrs)≥48 | Place of Origin: China (Mainland) |
Item Name
    Thickness           (mm)
       Tensile Strength 
                (mpa)
Elongation At Break
             (%)
         Tack
       (14#.cm)
      Adhesion             (N/25mm)
Bopp
Packing Tape
       0.040
                  60
               75
            5
           5.0
       0.045
                  70
              100
            5
           5.5
       0.050
                  80
              100
            5
           5.5
       0.065
                  90
              120
            5
           7.0
Uygulama
Sanat el sanatları ve tasarım, çizim için uygundur.Sırtma, derz açma, ekleme ve kağıt düzeltme Geçici tutmaGift sarma.Kağıt belgelerini iyileştirir. Işık ambalajlama
Servisimiz
• Ürün ve fiyat ile ilgili sorunuz 24 saat içerisinde yanıtlanacaktır.
• İyi eğitimli ve tecrübeli personel tüm sorularınızı İngilizce olarak elbette cevaplamalıdır.
• OEM projeleri büyük bir memnuniyetle karşılıyor. Yardım için güçlü Ar-Ge ekibimiz var.
• İyi bir satış sonrası servis teklifi, lütfen sorunuz varsa geri dönün.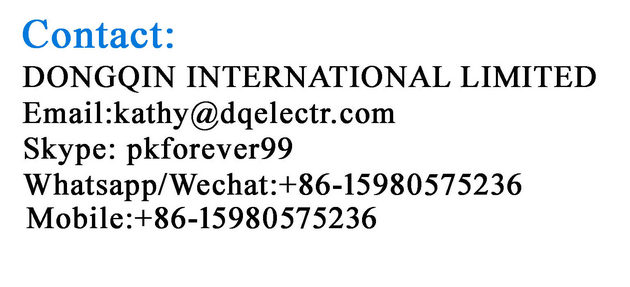 Ürün kategorileri : BOPP Bant
Bu tedarikçi için e-posta